How Does Our Process Work?
How Does Our Process work? How Do I Sell My House? It's As Simple As… Call us or fill out the form below so we can learn more about the house and its current condition.
---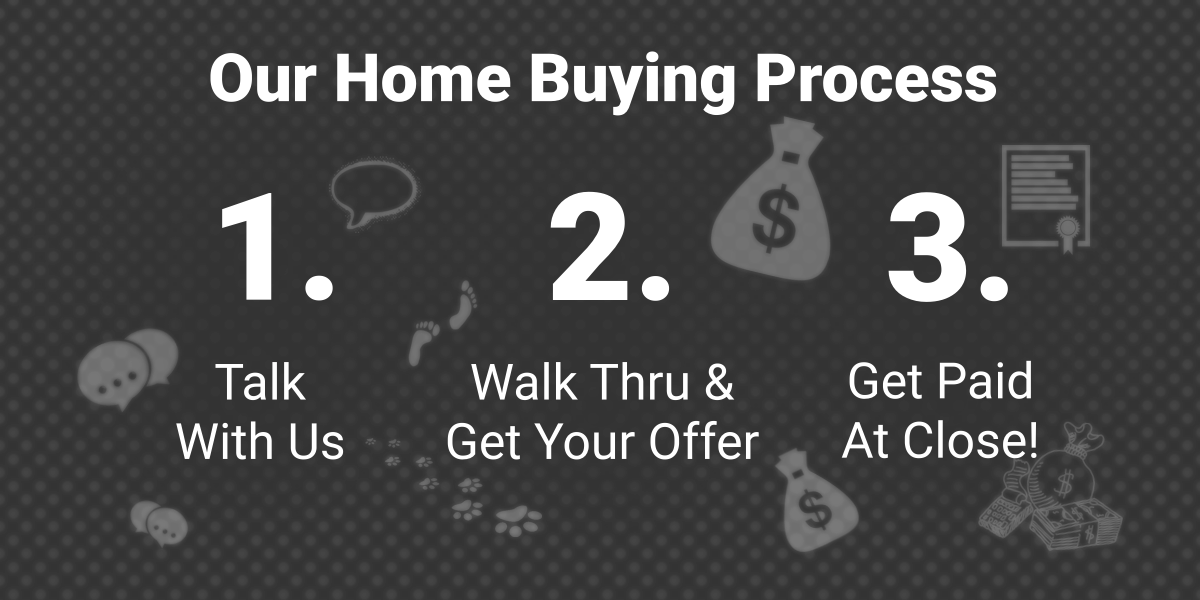 How Do I Sell My House?
It's As Simple As...
Call us or fill out the form below so we can learn more about the house and its current condition. We'll ask for a few details about your house, why you're looking to sell and do our due diligence to see if we're able to help you.

We will schedule a time convenient for you to come by the house to check it, confirm the condition and make you an offer right there on the spot! Once we come to a meeting of the minds, we're off to step 3!

YOU GET YOUR CASH AT CLOSING! You Select the Closing Date, and You Get PAID… No closing costs + no realtor fees/commissions = more money in your pocket.
Selling Your Home Is That Easy!
We Know That Selling a Home Can Be Stressful We are here to help put that stress at ease. Fill out the form online or call us directly at (817) 587-8264. We know it can be stressful and overwhelming to let someone come into your home. Just remember, we are here to help, and will not pressure you during the process.
How do we come up with an offer for your house?
After filling out the form we will recieve your information. We will quickly analyze your property to determine its (ARV) after repaire value. We find this number by looking at properties like yours that have been sold recently that have been fully renovated. We will then contact you to get the general condition of your home and what renovations you think need to be done.

Our Formula - Your Offer = After Repaired Value – Cost of Repairs – Our Sales Cost – Our Base Profit


We then schedule a time to come take a look at the property and learn more about your situation. After walking the property, we will have an offer for you. If you have any concerns reguarding covid or any other issue, we can even do this virtually. Once you get your offer, you decide what works for you. There is zero pressure and no obligation to accept our offer.

If you accept our offer, we send the paperwork to our local title company to get all the legal documents drafted up. As soon as the paperwork is ready, we both sign and you get your money. Its that easy!
Have More Questions?
Fill out the form online or call us directly at (817) 587-8264 to Get Your No Obligation Offer Today
How To Sell My House For Cash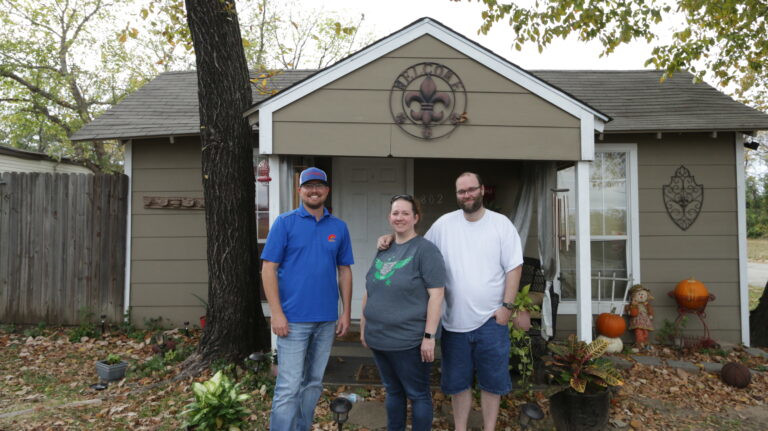 We're a local home buying company that is wanting to go the extra mile for our clients. When someone reaches out to us, we're ready to help them out regardless of their current situation or condition of their home. We want to be there for you, which is why we have created the easiest 3 step process to help you sell your house on YOUR timeline. All you have to do is tell us all the details about your property, submit your information, and we will be contacting you back with an ALL CASH offer. If you've been thinking "who can buy my house quickly?" here we are!
We Buy Houses In Any Situation
Sometimes, working with a realtor just doesn't work with homeowners that are looking to sell their house. We're home buyers that are ready to help homeowners anywhere to sell their homes on their timeline with zero stress and zero commissions. We're not realtors, which is why our process is faster and doesn't involve any hard-to-read contracts or extra fees. We're ready to buy your property as-is and no renovations are needed. No process has ever been this easy! Start by filling out our form and then we'll contact you with an ALL-CASH offer for your house.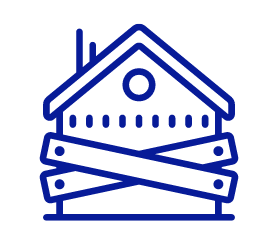 Facing Foreclosure?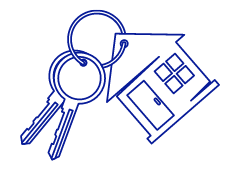 Have an Inherited house you want to sell?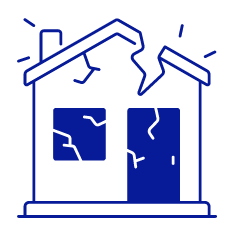 Going through a divorce?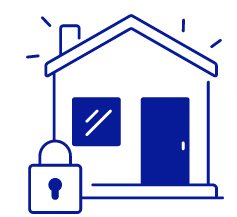 Own a vacant house?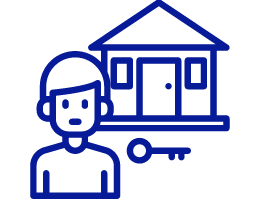 Tired of dealing with bad tenants in a rental property?​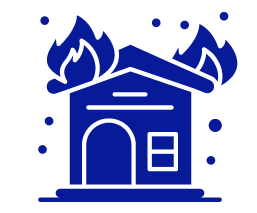 Have a fire or water damaged house?
Your House Can Be Any Condition!
Broken / Busted / Trashed
Flood Damage / Fire Damage
Full Of Trash / Garbage
Previous Hoarder / Needs Clean Up
Spray Painted / Tagged / Vandalized
Overgrown / Abandoned
---
We want to give you the best cash offer! Get Started Now...
---
The team wants to help you get out of that tough situation while finding an impactful solution! Call us now at (817) 587-8264 or fill out the form on our site so we can go ahead and contact you as soon as possible!