Texas › Dallas › 75201
Yes, You Can Sell Your Mobile Home Fast In Dallas, TX
We Buy Mobile Homes In Dallas
Casey The Home Buyer, is an expert when it comes to buying your mobile home fast. You'll get your fair cash offer on your mobile home in it's "as-is" condition. You get pick the closing date and your mobile home will be sold on your terms. Avoid cleaning/repairs, closing costs/fees, and the weeks of confusion.
Call Us to buy your Mobile Home In Dallas Today!
Have you ever said to yourself:
"I want to sell my mobile home quickly."
If so, we can do it right here, Casey is looking for mobile homes on land in Dallas, TX.
You won't get charged any commissions because we aren't realtors nor do we need to endlessly wait for a person to come along and buy your mobile home. Any condition, no real-estate agents, no commissions, no fees. You only sell on YOUR terms. We are real estate consultants who offer specialized options for purchasing your mobile home. No matter what your situation may be, we can find a solution to fit your needs.
We regularly buy mobile homes that are on land all over Dallas and can quickly make you an offer after visiting your property. Please feel free to call Casey at (817) 587-8264 to get things started!
Our purpose and main goal is to help homeowners like yourself get out if difficult situations. From divorce to probate, we will take care of you. We have relieved the situations of folks stuck in tax liens, bankruptcy, bank liens, foreclosure and painful rental properties. Casey also buys houses and land here in Dallas too, not just mobile homes!
If you have ever thought to yourself something along the lines of, "How am I going to sell my mobile home quickly in Dallas" or maybe it was closer to "Who's going to bother buying this Dallas mobile home of mine?". Well guess what? We'd be happy to buy it. The condition doesn't matter. Even if you have fire damage, flood damage, overgrowth, vandalism, etc... We want it!
It can be exhausting to sell your Dallas home. Between the commissions from the realtor, the repairs that you'll likely need to make and the actual just sitting on your hands and waiting for something to happen; You just want it to be over-with!
---
Get A Fair Cash Offer On Your Dallas Mobile Home
If you have a mobile home on land to sell, we can make you a fair cash offer and close on it on the day of your choosing.
Sell your mobile home fast in Dallas without the pain of dealing with realtors, commissions or repair guys. We have stream-lined the mobile home buying process and will be with you every single step of the way.
Selling Your Mobile Home In Dallas, TX Is Easy As 1-2-3
---
Step 1
Contact Us and give details about the Dallas house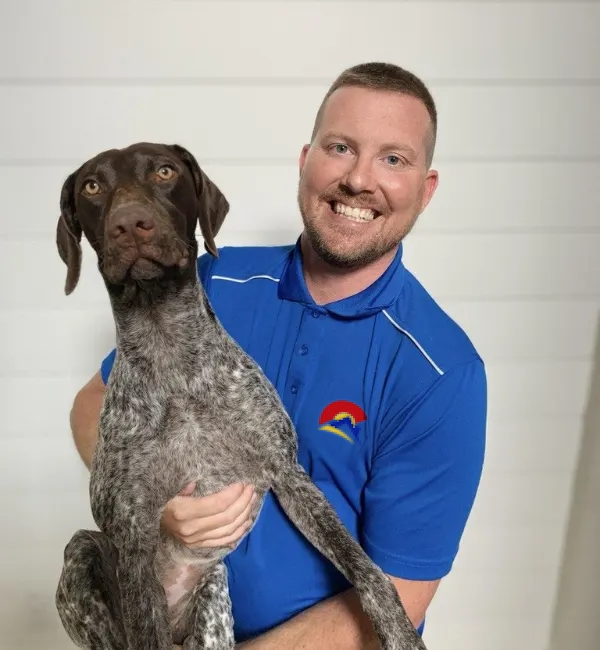 Give us a call or fill out the form. Our goal is to make the process painless and simple from beginning to end.
Step 2
Learn more about us - your local Dallas mobile homebuyers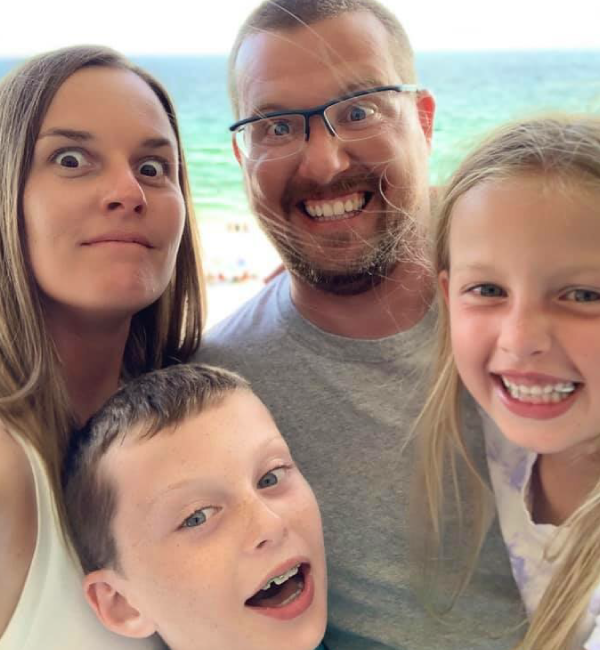 Before selling, learn more about us! We value family and everything we do we believe in being honest and transparent.
Step 3
Get your fair cash offer for your home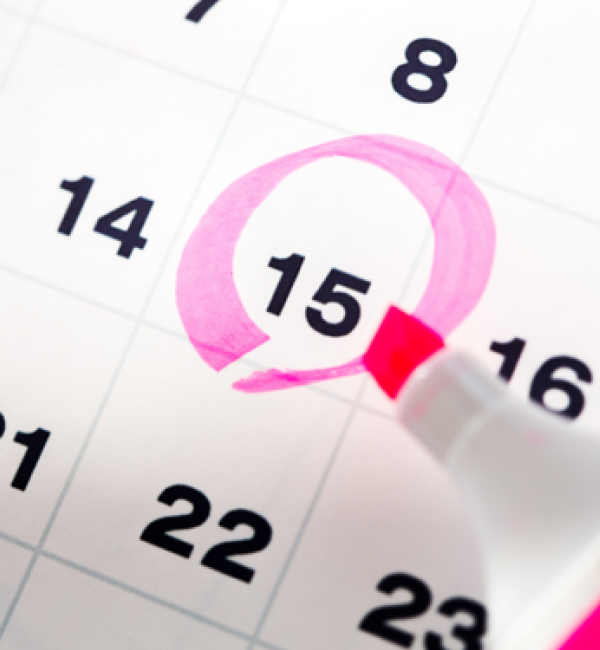 Fill out the form and we will contact you. There is Zero Obligation and no pressure. We are here to fix your problems!
---
Sell YOUR Mobile Home On YOUR Terms
Casey has helped many people from the Dallas area with their problem mobile home. The process we use is quick, efficient and will leave you surprised at how easy it really is. If you want to see how the process works, please contact Casey today, and He'll gladly take care of your problem mobile home today!
We Buy Mobile Homes From Dallas In Any Situation
Sometimes, working with a realtor just doesn't work with mobile homeowners that are looking to sell their house in Dallas. We're mobile home buyers from Texas that are ready to help mobile homeowners anywhere to sell their homes on their timeline with zero stress and zero commissions. We're not realtors, which is why our process is faster and doesn't involve any hard-to-read contracts or extra fees. We're ready to buy your property as-is and no renovations are needed. No process has ever been this easy! Start by filling out our form and then we'll contact you with an ALL-CASH offer for your mobile home in Dallas.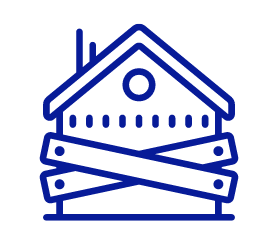 Facing Foreclosure?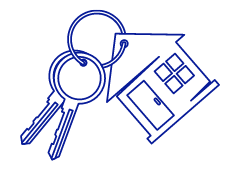 Have an Inherited house you want to sell?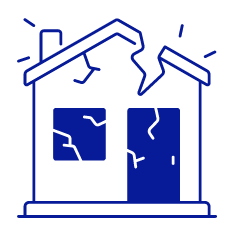 Going through a divorce?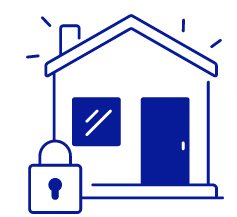 Own a vacant house?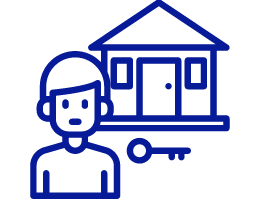 Tired of dealing with bad tenants in a rental property?​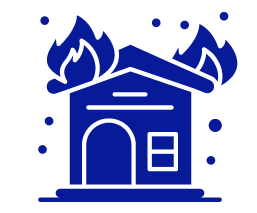 Have a fire or water damaged house?
Your Mobile Home In Dallas Can Be Any Condition!
Broken / Busted / Trashed
Flood Damage / Fire Damage
Full Of Trash / Garbage
Previous Hoarder / Needs Clean Up
Spray Painted / Tagged / Vandalized
Overgrown / Abandoned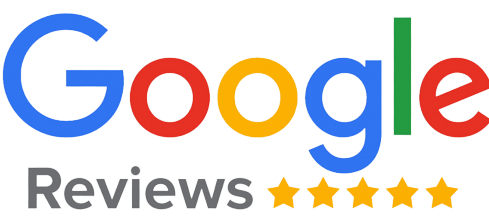 Casey and his group gave me an offer that I could not refuse. My property closed within 30 days of the offer. They made the process as simple as possible, and showed support throughout as well. If you want to sell and get a great offer, contact this company!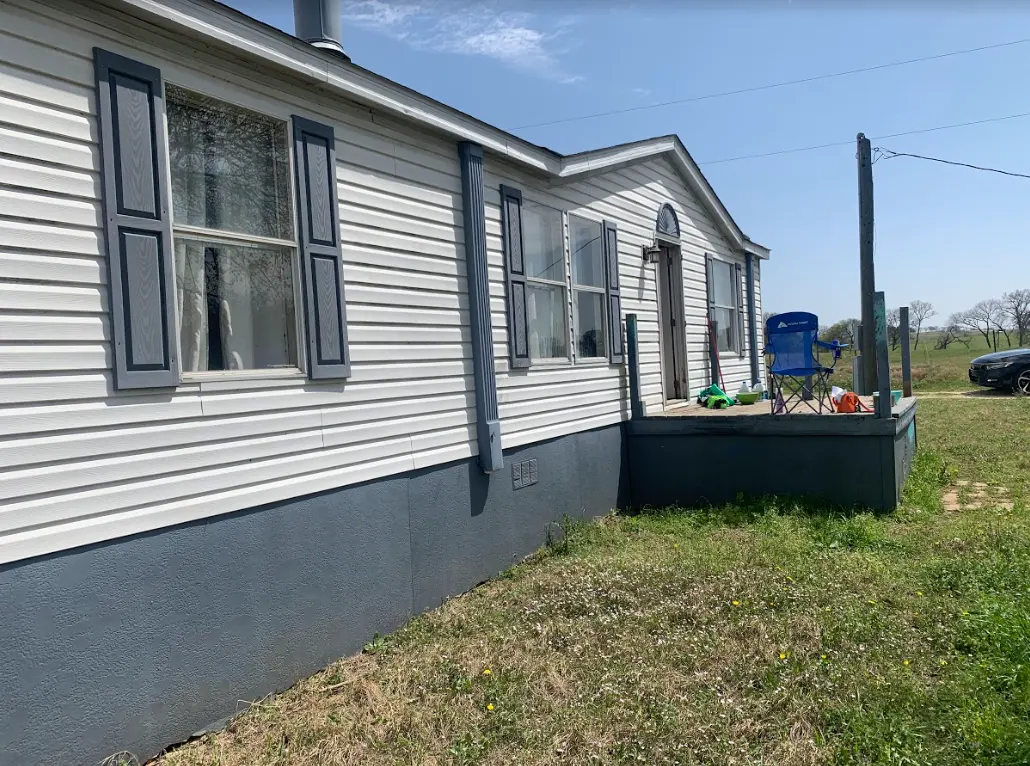 Christina Fonseca
See Reviews
Serving the Dallas, TX community.
We Purchase Mobile Homes In Dallas. Here Are Some Neighborhoods We Buy In:

Addison East
Alameda Heights
Alara
Alexanders Village
Alista Flats
Alpaca Pass
Altoona
Ambassador House
Amber Dawn
Amber Village
American Way
Andalusian Gate
Anne Richards
Arbor Springs
Arborstone
Arcadia Park
Arizona Ave
Arlington Park
Ash Lane
Ashmore
Aspen Creek
Bachman
Balch Springs
Barbara Jordan
Baylor
B B Owen Park
Beck
Behind The Pink Wall
Belmont Addition
Belmont Park
Bent Creek North
Bent Trail
Bent Tree West
Berkshire Square
Bertrand
Beverly Hills
Bexar St Village
Beyoutiful Village
Bickley Heights
Bishop Arts
Bishop Hills
Bluffview
Bonton
Botello
Brackins
Bradford Estates
Braeburn Glen
Brentwood Trinity Heights
Brettonwoods
Briar Ridge/Campbell
Briarwood
Brooke
Brookshire Park
Brooksidevillage
Bruton Terrace
Bryan Place
Buckner
Cadillac Heights
Cambridge Gate
Camden Garden Apartments
Campbell Green
Camp Wisdom-Westmoreland
Canyon Creek
Capella Park
Carriage Townhomes
Caruth Hills Home Place
Caruth Terrace
Casa Linda
Casas Del Sol
Casa View
Cedar Crest
Cedar Oaks
Cedar Ridge
Cedars
Cedar Vista
Centerpointe Apartments
Centerville Terrace
Central Oak Lawn
Centre
Cfni Campus
Chalfont Place
Challenger Drive
Chartwell On The Green
Chimney Hill
Churchill
Cielo Ranch
Cimarron Court
Cityplace
Claremont Addition
Clarkridge
Cliffbrook
Cliff Creek
Cliff Manor
Cliffwood
Club Manor
Club Oaks
Cochran Heights
Cochran Hollow
Cockerhill
Cockrell
Colonial Ave
Colorado
Coombs Creek
Copperfield Townhomes
Country Brook
Creekbend
Crestbrook Estates
Crestview Park
Cummings Park
D Bar Ranch
Deep Ellum
Deerpath
Dells District
Denton Road
Devonshire
Dolphin Heights
Duncanville
Eagle Crossing
East Grand Ave
Eastham Dr
East Kessler
East Side Ave
East Village
Eastwood
Elder Grove Townhouses
Elderoaks
Elderwood
Elkins Forrest
Elm Thicket - Northpark
Elmwood
El Tivoli Place
Emerald Isle
Encino Hills
Encino Park
Enclave At Ash Creek/Arturo Dr
Enclave At Grove Hill
Enclave At Wyrick Estates
Estates Of Grady Niblo
Estates West
Everwood Apartment Homes
Fair Oaks Crossing
Fair Oaks Park
Fair Park - Gibson
Fairway Estates
Fallen Leaf
Farmers Branch
Fawn Ridge
Ferguson
Fisher Heights
Fitzhugh Flats
Five Mile Creek
Five Points
Fordham Road Outreach
Forrester
Fort Worth Avenue
Fountains Apartment Homes
Frances Place
Frankford
Fruitdale
Gables Villa Rosa
Galaxy Dr
Galleria
Gallery/Cobble Stone
Gannon Oaks
Garden Terrace
Garrett And Bryan
Gaston Park
Gilbert-Emory
Glen Abbey
Glencoe Park
Glendale Heights
Glendale Park
Glen Hills
Glen Lakes
Glen Oaks
Glenview
Golden Acres
Golden Seeds
Government District
Greenland Hills
Greenleaf Village
Greenway Crest
Greenway Parks
Greyson's Gate
Gwna - Glen Watch
Hamilton Park
Hampton Hills
Hampton Terrace
Harry Hines
Hartsdale Dr
Henderson
Herald
Herbert Marcus
Heritage Square
Herndon Park
High Hill
Highland Hills/Mt Tabor
Highland On The Creek
Highland Park
Highlands North
Highlands Of Mckamy
Highlands Parkway
Hillcrest Manor
Hillcrest Villas
Hillridge
Hillside
Hillview Terrace
Hockaday
Holiday Park
Hollywood Santa Monica
Homestead Park
Hootens Hood
Horizon Estate
Hughes Ln
Hunter's Bend
Hunter's Court
Huntingdon
Huntington Lake Apartments
Idlewyld Village
Illinois
Independence Park
Inwood
Joppa
Joseph Wiley
Jubilee Park
Junius Heights
Keller Springs
Kelly Crossing
Kenningston Park
Kensington Square
Kidd Springs
Kiest Park
Kiest Valley Estates
Kiestwood
Kimballdale Estates
Kimball Estates
Kimball Square
Kingsbridge Crossing
Kings Highway Conservation District
Kinslow
Kleberg
Kleburg
La Bajada
Lake Cliff
Lake June
Lakeland Hills
Lake Park Estates
Lake Ridge Estates North
Lakeside
Lakewood
Landmark Valley
Lane Park
La Salle
Las Terrazas
Las Villas
La Valencia
Ledbetter Gardens
Ledbetter Hills
Leland
Lewiston
Lifescape
Light Point
Lina Street Village
Linda Heights
Lochwood
L. O. Daniel
Los Altos
Los Encinos
Love Field West
Lower Greenville
Lowest Greenville - East
Lowest Greenville West
Ltna
Main Street District
Market Center Blvd
Marsalis Park
Marsh Lane
Mccallum Highlands
Mcshann Estates
Mcvey
Meadow Central
Medical City Hospital
Medical District
Melshire Estates
Merriman Park Estates
Merriman Park North
Merriman Park/University Manor
Mesquite
Mican
Middlefield
Midpark
Midway Crossing
Midway Hollow
Mill City
Mill Run
Mine
Mockingbird Park
Mockingbird Station Lofts
Mockingbird Station / Smu
Monopoly Place Duplexes
Montfort
Morningside 2
Mosaic Highrise
Moss Farm
Mountain Creek
Mountain Ridge / Oaks
Mountain Valley Estates
Mountain Valley Park
Mountain Vista 2
Mount Auburn
Munger Place Historic District
Murdock
N E Pacific Heights
Netherland Park
Nevitts
New Haven Dr
Nicole Place
Northaven Park
North Central
North Central Dallas
North Cliff
Northcreek Lane
Northcrest Park
Northern Hills
North Hill
North Stonewall Terrace
North Walton Walker
Northwest Hwy
Northwood Estates
Northwood Heights
Northwood Hills
Norvell Dr
Oak Cliff
Oakdale
Oak Highlands Estates
Oak Lawn Heights
Oakliff
Oak Park North
Oak Tree
Oakwood Cove
O C Nature Preserve
Old Heads
Owenwood
Pacific Neighbors201
Pagewood
Park Central
Park Cities Bradfield
Parkdale
Parklane
Park Lane
Parkway Lake Estates
Parkway Village
Parkwood Creek
Patriot Ridge
Peak's Addition
Pecan Heights
Peninsula
Perry Heights
Piedmont Addition
Piedmont/Scyene
Pierremont
Pinnacle Ridge
Pleasant Grove
Pleasant Hills Dr
Pleasant Wwods
Pleasent Grove
Plum Tree Harbors
Polk-Kiest
Polk Terrace
Polk - Vernon
Prairie Creek
Prairie Green
Preferred Investor
Preston Center
Preston Citadel
Preston Creek
Preston Green North
Preston Highlands
Preston Hills
Preston Hollow North
Preston North/En'core
Preston Oaks Crossing Condominiums
Preston Trail Fairways
Preston Trails
Preston Valley Villas
Preston Villa
Prestonwood
Primrose Oaks
Queen City
Redbird
Red Bird
Red Cloud Dr
Regency Park
Regency Place
Reinhardt
Republic Tower
Richland Park Estates
Richland Trace
Ridgepoint
Ridgewood Park
River Park
Riverway Dr
Roehampton Court
Rose Garden
Rosemeade Place
Rosemont
Royal
Rufco
Runyon Park
Ruthmeade Place
Rylie/Teagarden
Sable Ridge
Saddlebrook
Santa Fe
Schreiber Manor
Scyene-Military
Seagoville
Se Carrollton
S Fitzhugh - Baldwin
Shadow Glenn Townhomes
Shadow Way
Shady Brook
Shady Hills
Shelton
Shorecrest
Sierra Park
Signature Pointe
Simpson Stuart Rd
Singing Hills/Hidden Valley
Singleton
Skillman Bend Condominiums
Skillman St
Skyline Heights
Sohip
South Blvd-Park Row
South Edgefield
Southern Hills
South Jupiter
South Riverfront
South Zang
Spanish Oaks
Spanish Village
Sparkman Club
Spring Creek
Springstead
St. Andrews Addition
Starlight
State Thomas
St Augustine/Bruton
Stellar Estates
Stevens
Stone Ranch
St. Philips
Summer Creek Circle
Summerside
Summit Lawn
Summit Parc
Sunny Acres
Sunset Acres
Sunset Hill
Sunset Oak
Sutton Place
Swiss Avenue Historic District
Sw Saner-Seevers
Technology Boulevard East
The Beat
The Landmark
The Manhattan
The Peaceful Place
The Victory Gardens
The Village
The Vineyards
The Woods
Tierra Lindas
Timberbrook
Timber Creek
Timberglen
Timbergrove Circle
Timber Rock
Town Creek
Town North
Tremont Place
Tri-Alliance
Turtle Creek
Twin Oaks
Unity Estates
University Crossing
University Park
University Terrace
Upper E
Uptown
Urbandale Citizen's Beat
Urban Reserve
Ut Southwestern Medical
Valley View
Vanessa
Vickery Place
Victory Park
Villa Creek/Denton Dr
Villa Del Mar
Village Fair
Villages Of Mt. Creek
Villas Of Midway
Vista Del Cielo
Vista Del Sol
Vista Real
Wahoo
Walnut Creek Estates
Walnut Hill
Walnut Street
Waterford And Tuscany
Watership Ln
Watersong Villas
Webb Chapel/Park
Wedglea
Westchase Condos
West Creek Villas
West End
Western Park
Westhaven
West Haven
Westmoreland Heights
Westmoreland Village
Westmount Ave
Westmount Place
West Virginia Park
Westwood Park
Wheatland Town Crossing
Wheatley Place Historic District
Whispering Hills
White Rock
Williamsburg
Willoughby
Willow Falls
Willow Mobile Lake
Willows On Rosemeade
Wilshire Heights
Windhaven Pointe
Windsong
Windsor Crest
Windsor Park
Windsor Place
Winnetka Heights
Winsted
Wisdom Creek
Wolf Creek
Woodbridge
Woodin
Woodland Terrace
Woods - Sugarberry
Wright Farms
Wright/Superior
Wynnewood Heights
Wynnewood Hills
Wynnewood North
Wynnewood/Winnetka
York
Zang Triangle
Zang Wood Villa Apt
Zeke And Casawood Apartments
Zoo Hollow
Casey loves to help the folks in Dallas, He's from Texas too!
Some Local Info About Dallas
With the construction of railroads, Dallas became a business and trading center.
Dallas and nearby Fort Worth were initially developed as a product of the construction of major railroad lines through the area allowing access to cotton, cattle and oil to other parts of Texas.
Get the latest news about Dallas.